How to connect the APP for the cloud security camera?
MARCH 14, 2022 · Written by Rraycom
After purchasing the camera, installation may be a big project. Wireless models can solve this problem. They are generally minimal, and even a girl can handle them with no problem. What's more, you have men at home or call to book an engineer to complete the installation.
After the installation, what about the operation? As we know, the cloud camera can only fully perform all its functions if it is connected and used on a matching cloud service. We will mainly use our ACT397 as an example for discussion for this article.
How to connect the APP for the security camera?
1. Place the camera on a flat surface or wall, and plug it in.
2. Follow the steps in the Meshare APP to connect to WiFi.
3. Now your home security is all set.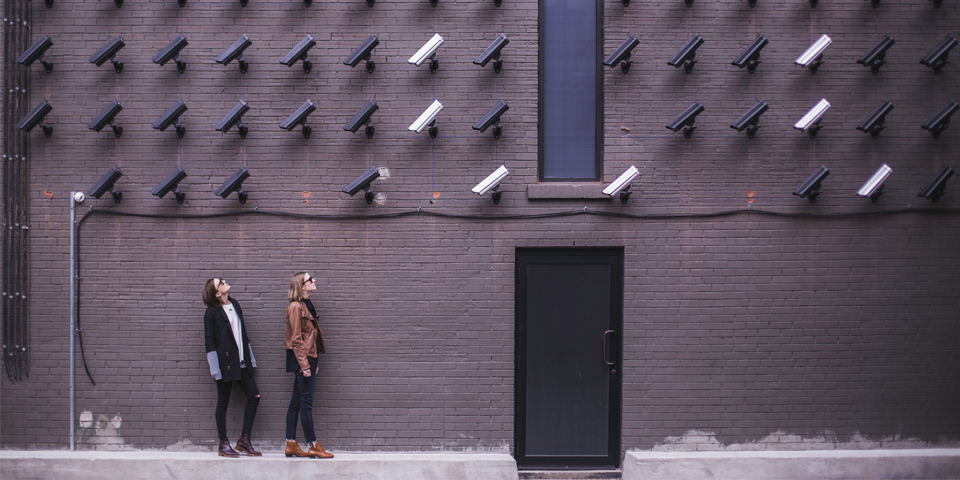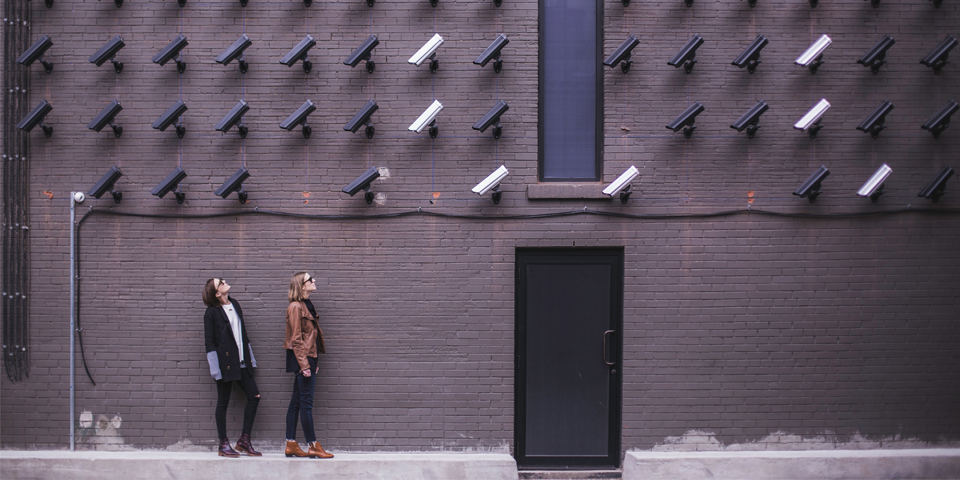 1. What is the WiFi Could Camera ACT397?

When you are in the kitchen cooking but want to make sure your husband is taking care of the kids simultaneously.

When you are busy in the office, you want to know if your pets are causing a snag at home.

When no one is at home, and you're out, but you're thinking about whether the house is safe.

When you are sleeping in your room, you hear noises coming from the living room, but you are not brave enough to go over there and find out.

At this moment, if there is a wireless cloud service camera like ACT397, that would be a great help!

That's how the ACT397 was designed and produced in 2021.
It is tiny and does not need to lay a lot of wiring and prepare a monitor like a DVR; just a power outlet and a phone will serve you perfectly.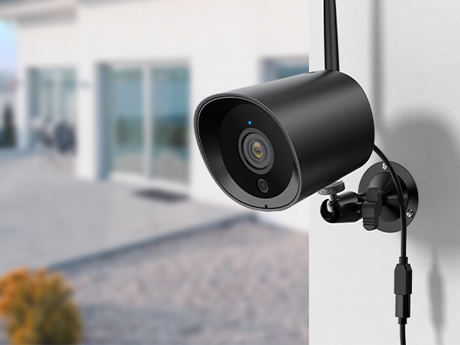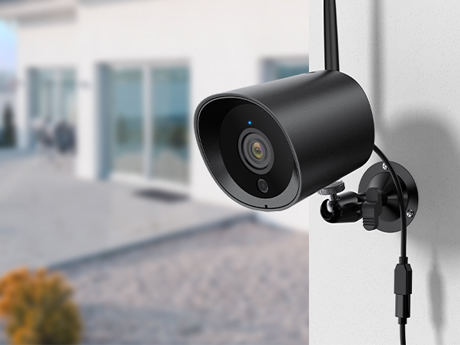 Convenience
As I said, this is the mini type, product dimensions: 2.95 x 2.2 x 2.36 inches. As a result, you can place it wherever you like. TV cabinet, desk, or you can even put it in your vase.
It also comes with a mounting bracket to hold it on the wall or in a corner.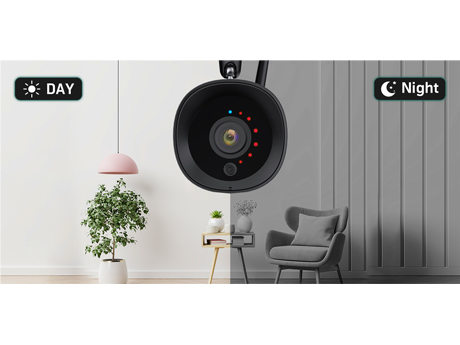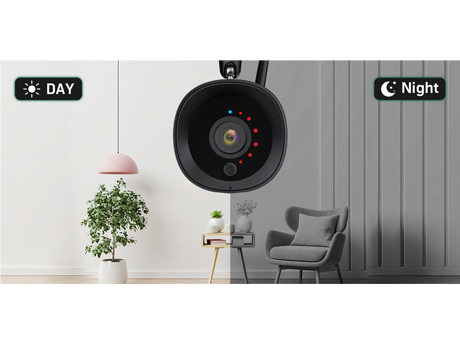 Security
How can it be guaranteed that it will not be easily damaged? It has a waterproof function, and the waterproof IP rating is IP66, but also hot resistance, dustproof, cold resistance. These indicate that whether indoor or outdoor, it can adapt well to the environment throughout the year and keep its post day and night.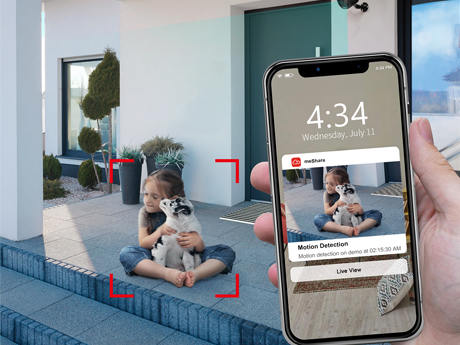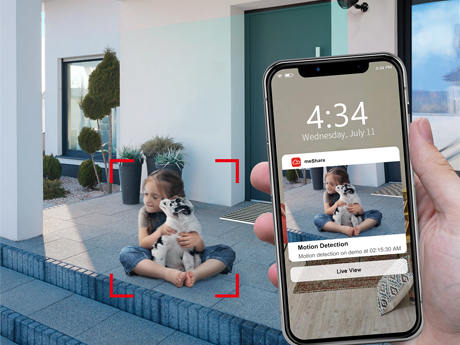 Functional
Of course, it can also be safe and intelligent enough. Once it detects a threat, you will immediately receive an alarm message from it and view the dangerous situation in time.

And it has AI Motion detection that can help distinguish the pet, car, and human. You can use the APP to set up human-only detection, which can help you avoid false alarms caused by animals, vehicles, or other motions.

Also, have the function of a zone customized detection area. Never mind if you have the cloud plan or not.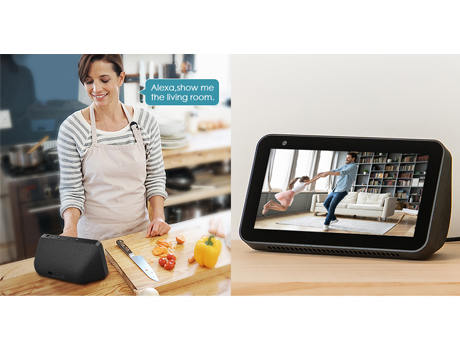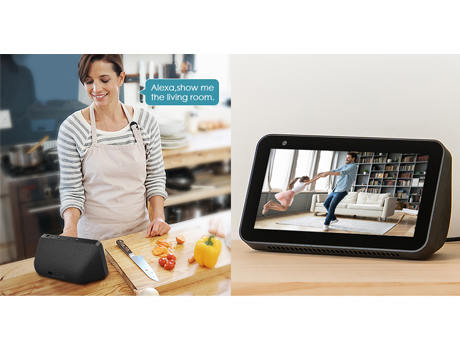 Entertainment
Meanwhile, it is also entertaining. You can send commands to it through Alexa and check every corner you want.
3. How to connect the APP?

We found that many customers are used to ignoring the manual after unpacking. The manufacturer has done a lot of homework on the manual so that customers can easily understand how to use the product and remind all kinds of precautions.
Of course, suppose you do not want to read that paragraph of Chinese English (after all, the translator is not a native English speaker), no problem in the APP. In that case, we also do the same guidance, follow the phone prompts step by step on the line, the steps which to do wrong will also have the corresponding prompt.
Moreover, the steps below are for you in text and video form.
(1) Power on the camera: at this time, you will find a red light blinking above the camera, which means it is waiting to be connected.

(2) Download the app "Meshare" in your mobile store. You can search for and find this software in your mobile app store for download.

(3) Open the app and click "+" to add the device. You will see it in the upper right corner of the application screen.

(4) Connect the camera to the power supply and Click "start" to configure.

(5) Next, you can see a Scanning Page on mobile. Scan the QR Code in Quick Guide. On page 4 of the manual, scan the code and press Next.

(6) Follow the reminders to select your WiFi and Enter the password.

(7) After finishing, a configuration QR Code will display on the phone screen.

(8) Scanning the configuration QR Code with the camera, you will see the flashing red light change to blue color during the scanning process.That means network configuring, then slowly moving the camera with your hand forward and backward. The light would turn red and blue blink, continue the moving, give it 30 seconds when the blue light stopped blinking, then that means it's connected with the WiFi. You will hear the instruction.

(9) Named the device and set the password.

Then all be done.
4. What can cloud services do for you?
Without the cloud services, that camera only supports online viewing and alarm recording (ordinary alarm detection only, it does not support setting AI detection).
Note: only the alarm recordings within 12 hours can do the playback.

(1) Premium Plan: means with the last seven days playback, 24/7 intelligent recording, AI moment detection, clip-making, flashback, and bank-level security;

(2) Platinum Plan: 30 days playback + all of the others with Premium Plan;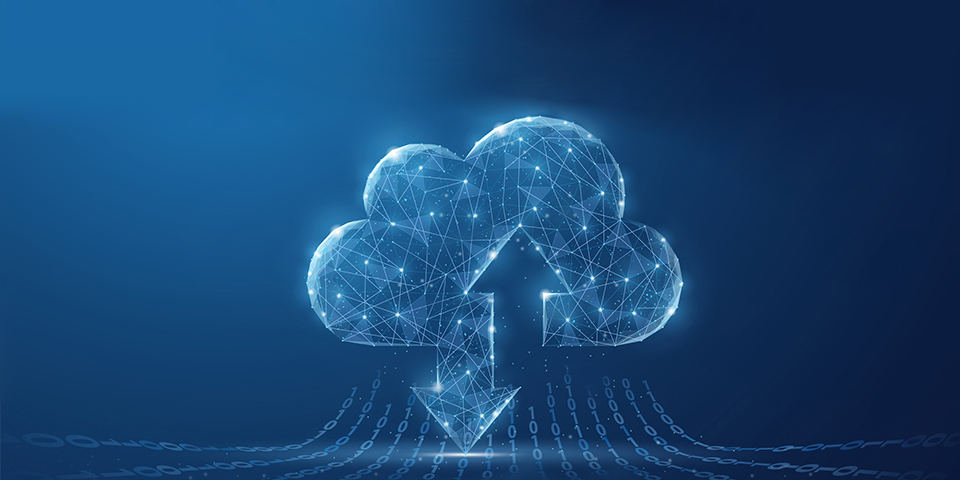 5. Costs of Cloud Services
The Premium Plan is $4.99/month or $49.99/year, which means you can save $9.89/year if you pay annually.
The Platinum Plan is $9.99/month, $99.99/year, which means you can save $19.89/year if you pay annually.
As we can see, it is more cost-effective to pay the annual plan if you need cloud services.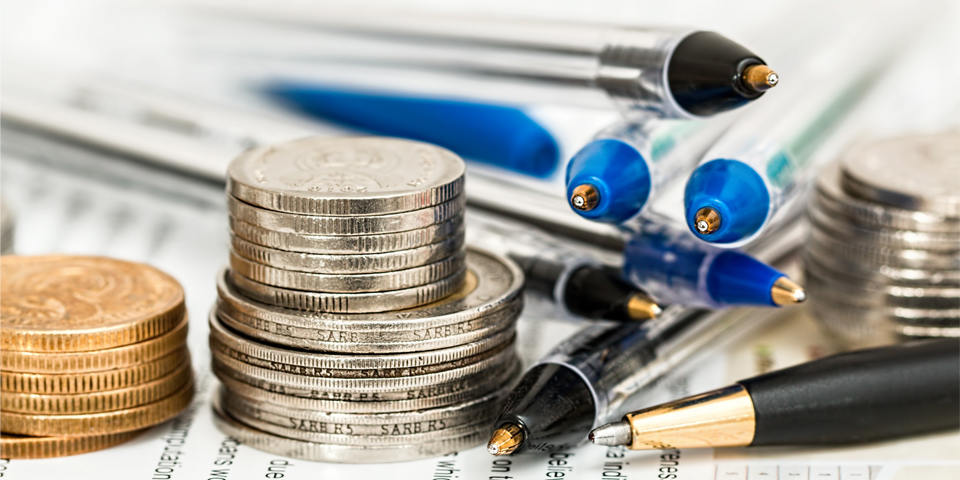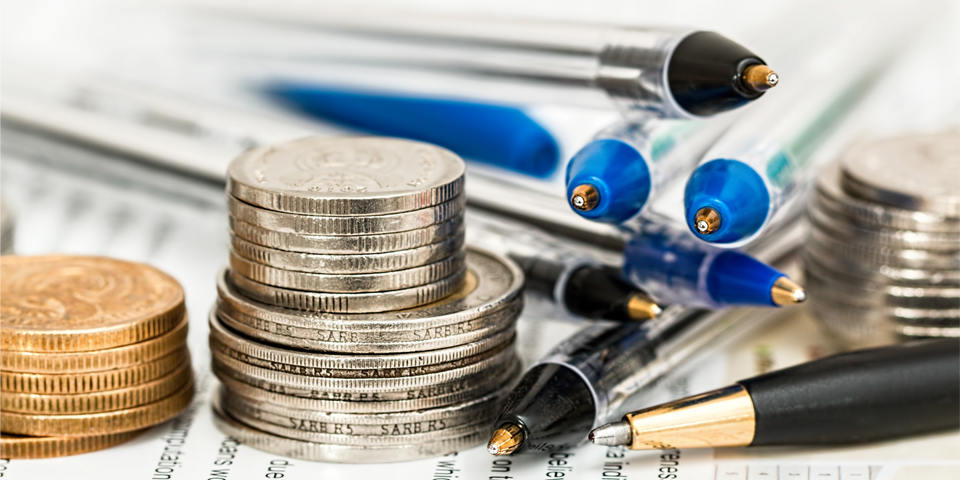 6. Cautions

You need to know and consider two points in advance before you buy.

Although it is wireless, the camera still needs the power to be powered. So it would be best if you had a power outlet near the camera. The length of the delivered power cable is 5ft. If more than this distance, you need a micro USB extension cable to help extend the reach.

This camera is not designed to support sound recording and does not include a two-way intercom. After all, the cost determines its price, so you may consider our other models if you need these features.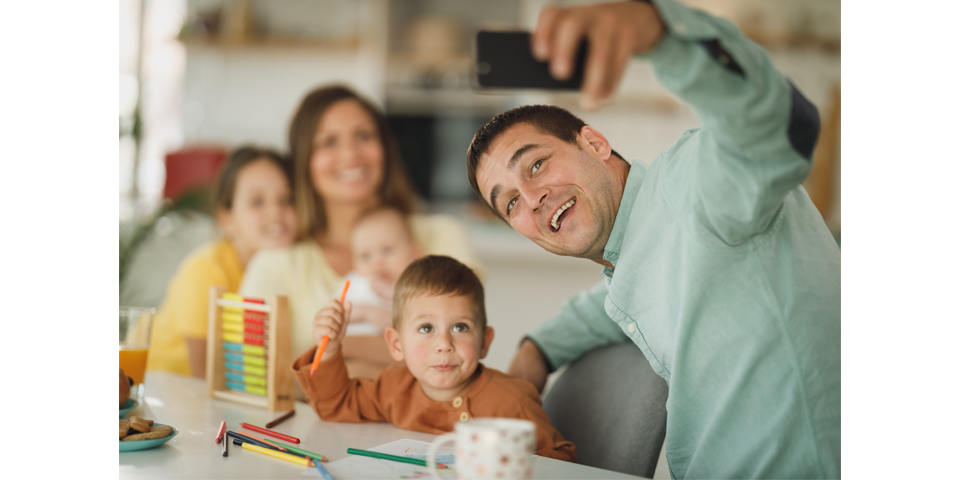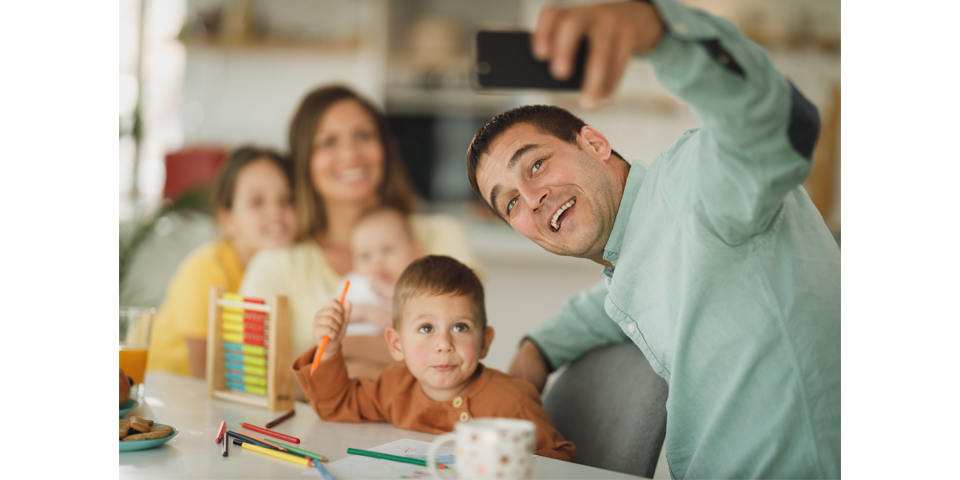 7. Summary

The 2MP HD lens Rraycom outdoor security camera provides crystal clear pictures even at night and is easy to set up.

We did this product for you only want to help you create a comfortable home with innovative smart home products.
Also, if any suggestions, don't hesitate to leave a message to us, or any feedback would be a great help!