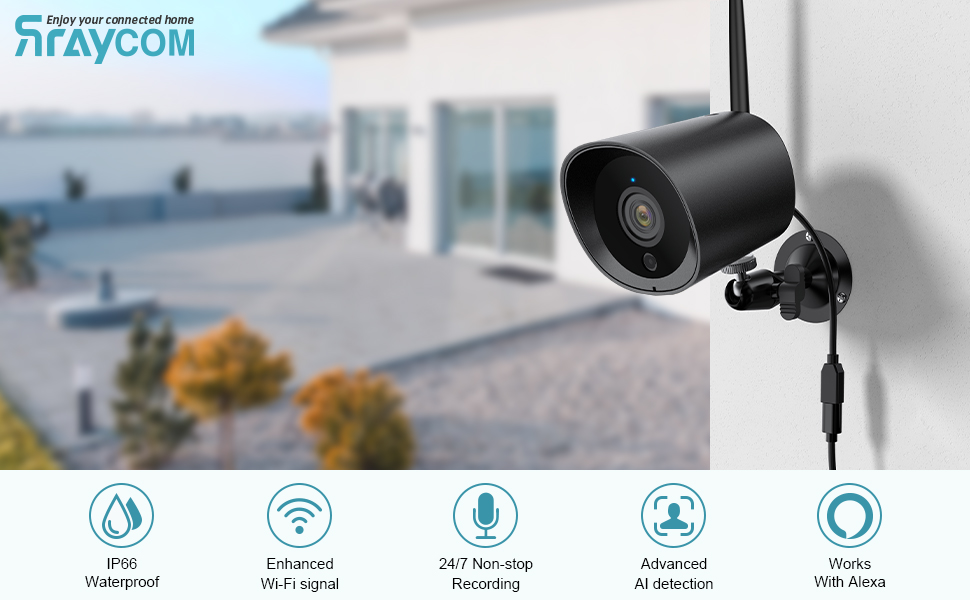 Rraycom Security Indoor Camera comes with all the features to keep you connected to your home.
Rraycom outdoor security camera is equipped with a 2MP HD lens which provides crystal clear pictures even at night. With easy setup, we help you to create a comfortable home with innovative smart home products.
(Note: 1.it is Not wire-free, this wireless camera requires a cable for power. //2.Please turn the location service on on your phone before configure the wifi camera )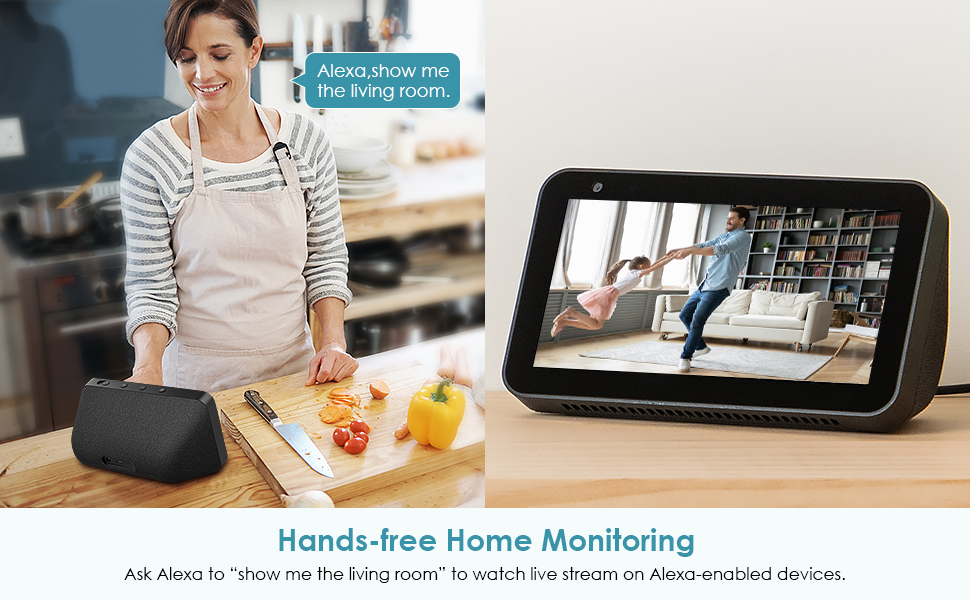 Smart Motion Detection
You will receive an alert message upon motion detected and click the message you will be directed to the alert video to check what is happening, never miss any emergency case.
Human-only detection
With this outdoor security camera, You can set up human-only detection by APP, which can help to reduce unnecessary false alarms from animals, vehicles, or other motions.
Night Vision with Full HD 1080P
Rraycom outdoor security camera can provide high-resolution 1080P images feedback. Moreover, the built-in 12 pcs infrared light enables the security camera to record Full HD Live Video even in a pitch-dark environment.
Rraycom Cloud Service
Record,view,and save videos in your meshare app with a free 30days trial of the Rraycom Subscription Plan.And our meashre supports not only the motion videos, but also the static video.
24/7 continuous recording
Rraycom Outdoor/Indoor Camera monitors your home 24/7 and alerts you when unexpected conditions take place. Lives stream to your wifi camera anytime and anywhere.
Protect your privacy
The cloud service of this surveillance & security camera is with bank-level data protection which is the highest protection of data ensures all your videos are safe.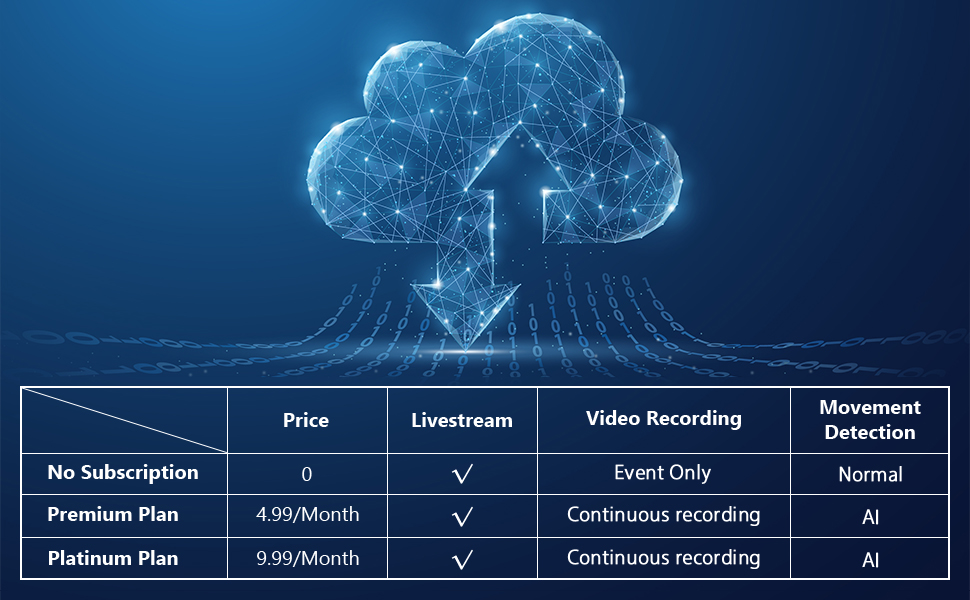 Every customer enjoy 30 days free trail of the cloud service .
The Free trail of the cloud service is premium plan. you can check the video recording from the last 7 days anytime .and the AI Motion detection can help to distinguish the pet,car and human.
The difference between premium plan with platinum plan is that you can check the video recording from the last 30 days if you subscribe the platinum plan.